Major Agency Players Launching Targeted Subscription Web Sites - publishing industry information services - Brief Article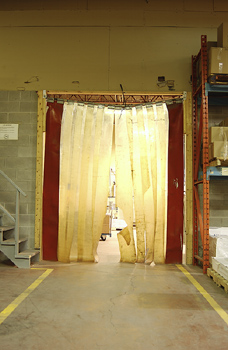 Major players in the subscription agency business are jumping into the online arena. Magazineoutlet.com was launched in June by the rapidly expanding subscription agent company NewSub Services, (Stamford, CT) and Proxicom, a Reston, VA-based Net consulting and development firm. Meanwhile, a major sub agent, Special Data Process Corp. (Clearwater, FL), has joined with Emap Petersen chairman and CEO Jim Dunning and a Chicago investment firm, Willis Stein & Partners, to form USApubs.com.
Focused partnerships with other Web sites will pay a big role in the attracting subscribers to magazineoutlet.com, according to president Marti Schiff. Schiff says the site will work with other publisher sites to support their circulation needs, and also offer customized options. Some options are available through a new turnkey affiliate program that lets publishers build magazine stores on their own sites and keep a portion of the revenue, she says. "For example, a Web site devoted to crocheting can link to an area within magazine outlet.com in which sample crocheting-related magazines are offered," she explains.
Magazineoutlet.com is offering 25,000 magazines--broken down into 23 categories and more than 70 subcategories.
All subscriptions offer 14 issues for the price of 12, according to Schiff. About 700 of the titles are consumer magazines being offered strictly on a continuous service basis. The rest are business and trade titles that will need to be renewed annually.
Other site features include a daily subscription give-away, 24-hour customer service and a gift sub link. "When a gift subscription is established, we'll send an animated gift card to the recipient via email," Schiff notes.
NewSub is also working with Fortune 500 companies to sell magazines through their Intranet sites. "For instance, consultants at Arthur Andersen can get The Wall Street Journal or Plastics Today through our site," she says.
At press time, USApubs.com was close to making an announcement about when it would go online. "We're negotiating with an ecommerce company and plan to make an announcement in a few weeks," said SDP CEO Bill Hood. SDP which has revenues of $100 million, sells subscriptions via direct mail pieces bearing toll-free response numbers. It represents more than 1,000 magazines and 500 publishing companies, including Hachette Filipacchi, Ziff-Davis, Times Mirror, Conde Nast and Reader's Digest.
USAPubs.com will provide the current services and products of SDP and enable publishers to target subscribers via marketing partnerships and affinity club, according to Hood.