Valuation of the Chemicals Manufacturing Industry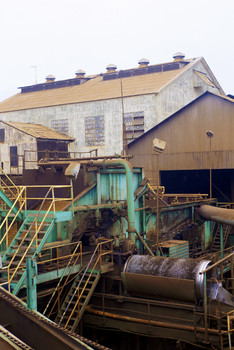 The chemicals manufacturing industry includes establishments producing basic chemicals and establishments manufacturing products by predominantly chemical processes. Companies in the industry make a diverse range of products including acids, salts, and other organic chemicals, synthetic fibers, plastics, pigments, cosmetics, soaps, paints, fertilizers, and explosives. The manufacturing of pharmaceutical compounds is a major segment of the chemicals industry. The industry makes products both for direct consumer use and for use in industrial manufacturing.
Industry Overview
The chemicals manufacturing industry offers a diverse range of products used by a wide range of industrial sectors including electronics, agriculture, aerospace, and biotechnology. Sales in the chemicals sector vary across the wide range of products offered.
The market for chlor-alkali products has been steady, with sellers targeting a $30 per ton increase in response to steady demand. The production of vinyls, however, has decreased, as vinyl purchasers continue to work through existing inventories. PVC resins are also being sold in lower volumes in the United States, but have seen a revival of demand in Asia. Ethylene prices dropped to about $0.35 per pound in March, roughly $0.06 lower than in February. Average selling prices for polyethylene and polypropylene are trending downward due to overproduction in the first half of 2005 but demand is expected to rise again as the market works through existing inventories.
The steep rise in energy and fuel prices can be expected to impact the chemicals industry. Given that energy makes up a large portion of a chemical company's cost structure, the direction that energy prices head will likely play a key role in determining industry margins. If demand for chemical products increases, chemical companies should have enough pricing power to overcome the negative impact of higher energy prices. If energy prices also continue to rise, chemical companies will have more difficulty overcoming this expense.
Demand for chemical products can be expected to increase as other industries benefit from economic recovery. The construction sector, for example, is seeing a boost due to strong housing starts and low interest rates. Many specialty chemicals are used to manufacture construction products, such as adhesives and sealers used in cement, and grout and caulking used for tiling.
Pharmaceuticals Industry
The pharmaceuticals sector has been challenged in recent years by the expiration of significant patents, giving rise to increased competition from generics. At the same time, the industry is seeing a relatively lackluster level of new-product introductions.
Drug giant Merck, for example, is expected to post its fourth and fifth consecutive years of falling earnings in 2005 and 2006. Merck has been losing revenues to generic copies of its branded pharmaceuticals as patents on many of its long-time products expired over the past few years. Pfizer and Bristol-Myers Squibb also face possible losses over the next three years as drugs that account for almost one-third of their aggregate revenues have either recently lost, or are slated to lose, their patent protection.
Drug companies are fighting back by taking cost-cutting measures. Pfizer has outlined cost-cutting plans expected to result in double-digit share-net advances, and Merck has raised its profit projections based on cost reduction measures.
Settlements and Responsibilities
Because it often deals with hazardous materials, the chemical industry requires environmental and safety standards. When these standards are not maintained, the industry is vulnerable to both civil and federal action. Environmental agencies are working to ensure that polluting companies share the high cost of maintaining a safe and healthy environment, which should make the potential savings from ignoring safety standards less tempting.
Olin Corporation is currently being challenged by civil suits from about 280 residents of San Martin for polluting the ground water with percholate. The suits claim that the pollution endangered health, lowered property values, and caused emotional distress. E.I. du Pont de Nemours and Company, commonly known as DuPont, recently agreed to pay more than $107 million to settle a class-action lawsuit on behalf of more than 50,000 current and former residents near a plant where water had been contaminated with ammonium perfluorooctanoate, also known as PFOA, or C8.
DuPont is also being challenged by the Environmental Protection Agency. Under the Toxic Substances Control Act, companies are required to notify the EPA when they find information that indicates a chemical product may be a health hazard. DuPont started a study in 1981 to determine if C8 was related to birth defects in its area, but neither completed nor reported the study.
In another case, DuPont has agreed to preserve nearly 1,750 acres in southern New Jersey as part of a settlement to a claim that the company contaminated groundwater in eight sites around the state. As part of the deal, DuPont will pay $500,000 to help the state purchase 350 acres of undeveloped forest, spend $1.8 million on planting trees in urban areas, and preserve 1,390 acres of wetlands.
Mergers and Acquisitions
M&A activity in the chemicals industry has declined slightly over the last six years, particularly in the large-cap arena. Companies in the industry are also selling for lower prices relative to annual revenue then they did in 2000 and 2001.
Acquisition activity in the industry continues despite the decline. Allied Capital Corporation recently closed the acquisition of a controlling interest in Spear Pharmaceuticals Inc. for $133 million. GenCorp Inc. has agreed to sell its drug chemicals subsidiary to American Pacific Corporation in a deal valued at $ 119 million.
Not all transactions are as certain, however - the proposed acquisition of Transkaryotic Therapies Inc. by Shire Pharmaceuticals is under fire from shareholders who consider the $37 per share price too low. Institutional Shareholder Services, an independent advisory firm, has also described the deal as undervaluing Transkaryotic and is advising shareholder to reject the deal.
Dow Chemical and DuPont have dissolved their 9-year-old joint partnership, DuPont Dow Elastomers LLC. Each company is taking back what it brought into the partnership in 1996. Sales of the divided parts equal $600 million for each company. DuPont will also pay Dow $87 million for a remaining equity interest in the business.
Outlook
While demand for the chemicals industry is difficult to predict because of the wide range of industries supported by the sector, the industry overall can be expected to benefit from economic recovery. As demand in other industries rises, those industries will in turn generate demand for chemicals used in their manufacturing and development processes. The rising cost of energy and fuel, however, continues to work against the chemicals sector. The chemicals industry will continue to face the expenses of meeting safety and environmental guidelines and the pharmaceutical sector will continue to face competition from generics as patents expire.
Sources: Buyouts, Chlor-Alkali Marketwire, Knight-Ridder Tribune Business News, M&A Insight, Plastics News, Value Line